Know Us
Kenya's Kids provides care for the forgotten children of Kenya by meeting their physical, emotional, and educational needs while sharing the love of God with them.
VISION
To provide hope and a future for the children of Kenya.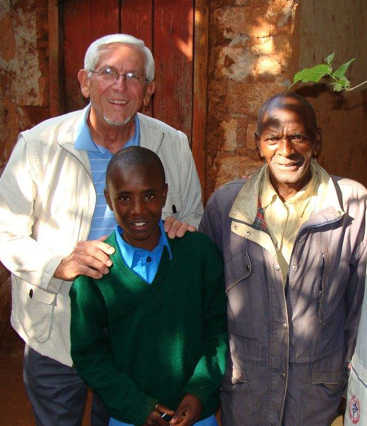 For I know the plans I have for you, declares the Lord, "plans to prosper you and not to harm you, plans to give you hope and a future."
JEREMIAH 29:11
Leadership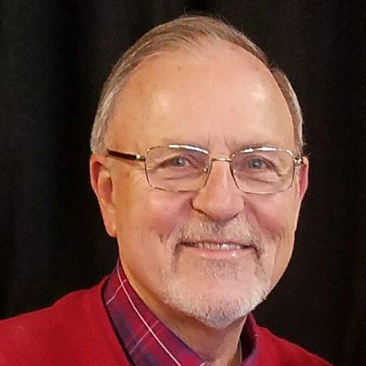 Reverend Larry L. Cook
Pastor & Chaplain
Ordained as an Elder, Larry served as the Senior Pastor at Immanuel Church, Lansdale, Pennsylvania from 1990-2007. Prior to being ordained, he was the Vice President of Human Resources at Johnson Matthey, a manufacturer of products using precious metals.
On each trip to the Kenya's Kids homes, he provides pastoral and leadership training for the management and staff, as well as pastors and leaders of the African Inland church. He and Barb, his wife of 55 years, have two married sons and six grandchildren.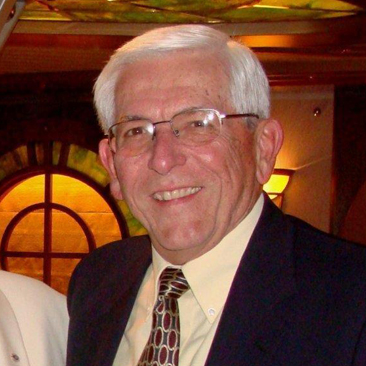 William W. Gaillard
President
Bill is a former Vice President of Operations for United Parcel Service. He is a long-time volunteer for various church initiatives, having served with several Kenya-focused efforts since 1996, he found his calling with the organization now known as Kenya's Kids.
Bill also served as Board Secretary to New Church Specialties (NCS), an organization specializing in church leadership, growth, and training. He is also President of a private foundation serving faith based ministries. Together with Valerie, his wife of 58 years, they have two children and four grandchildren.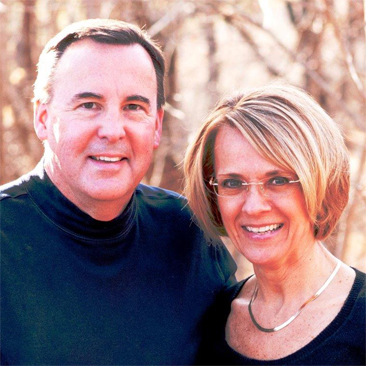 Dr. Robert and Debby Reed
Chief Financial Officer
Bob, like Bill, has served the Immanuel Church, Lansdale, Pennsylvania in several leadership capacities. He is an executive in the pharmaceutical and biotechnology industry. He and his wife, Debby, have been married for 38 years.
Debby has a Masters degree in Social Work from the University of North Carolina. Currently, she is a supervisor for clinical services working with disadvantaged and troubled youth from broken homes.
Homes & Ministries
Presently, Kenya's Kids enriches the lives of hundreds of children, as well as families and communities, with food, clothing, education, and the love of God.
People throughout the rural areas live in extreme poverty. Many are unable to feed their families as the region is frequently threatened by drought. Many children do not have even one meal per day. Infant mortality is high, addictions to drugs and alcohol are prevalent, HIV and AIDS is widespread, and political unrest and violence is an ongoing concern. Often, children as young as 5 or 6 years old are at risk of being sent to the streets because the family doesn't have the resources to feed, clothe, educate, or care for their basic needs. Kenyan law requires that students wear uniforms, a major obstacle for poor families seeking education for their children, and higher education is generally considered to be out of reach.
You can offer "hope and a future" to Kenya's Kids through sponsorship and involvement.
Hundreds of children live, learn, and play at Kenya's Kids homes.
Mbooni Children's Home: Managed by Reverend Benjamin and Esther Kamende
In cooperation with the local schools, we have instituted a community feeding program. Together, we provide a meal to each student who would not receive one otherwise. We provide uniforms and cover the fees for our children to attend primary and secondary school. Often, they also receive additional instruction and assistance in the Homes.
We provide food supplements, health care, education (including uniforms and shoes), and spiritual care to families living in the in Ngelani area. This program allows us to impact children, which are the fabric of the community.
We are grateful for our partnership with the Africa Inland Church, which multiplies and expands the outreach and support we can provide into the rural regions of Kenya.
Pastor Larry Cook has conducted numerous Pastoral Leadership training seminars, reaching thousands of pastors in the Machakos region where we serve together, continuing to bring the word of God to areas and people yet unreached in Kenya.
History
'97
Pastor Larry Cook of Immanuel Church in Lansdale Pennsylvania befriended Simon and Purity Kiruri, a couple from Naivasha, Kenya who were students at Hatfield Bible College.
The Kiruris had established Evelyn Memorial Compassionate Ministry to serve the "street children" of Kenya. Through the grace of God and the sponsorships of Immanuel Church and other organizations, the mission soon grew to serve more than 200 children.
'08
Political unrest and violence led to thousands of deaths and more than 300,000 homeless people, mostly children. Evelyn Memorial Compassionate Ministries shifts its focus to establishing refugee camps and churches.
Meanwhile, Immanuel Church continued to focus on the needs of the "street children." A new partnership and a new name, "Kenya's Kids," was established, along with a new alliance with the Africa Inland Church in the Machakos area of Kenya.
Beginning with a single home with 43 children, we soon had more than 130 children in our care. Momentum has built ever since, now serving hundreds of children and their families through our homes and our rural development center, as well as with our community outreach initiatives.
'10
Kenya's Kids leadership team visits Mbooni Children's home in the Machakos area for the first time. Impressed with the leadership of Rev. Benjamin Kamende and his staff, a new partnership develops and the home of 43 children soon grows to 100.
'19
Kenya's Kids expands again through partnership with the Kangundo Children's home. More than 100 children, under the leadership of Tabitha Kisuna, are supported by Kenya's Kids.