The Kids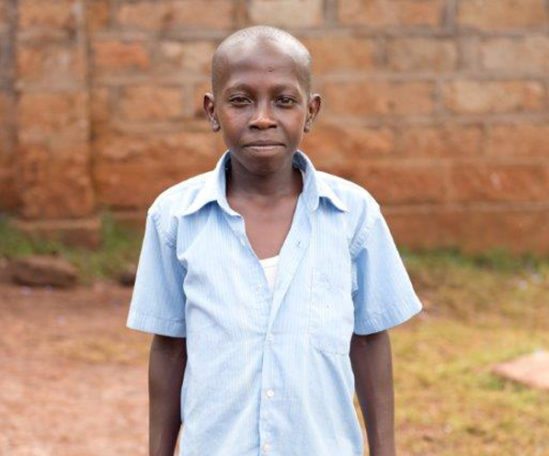 Samson K.
Samson came to us when he was 10 years old. The fourth child of five siblings, he was abandoned by his mother and left in the care of a mentally unstable father. Malnourished and underweight, the special diet, medical attention, and clean, safe living space for him at Home was vital to his survival.
He has been with Kenya's Kids for several years. Over that time, his schoolwork has improved considerably. He enjoys English, math, and CRE (Christian Religious Education). Now that he is healthy and strong, he likes to play football (soccer), read, sing, and dance. Samson is a role model for children at the Home in the way he shows respect for others and takes responsibility for himself and those around him.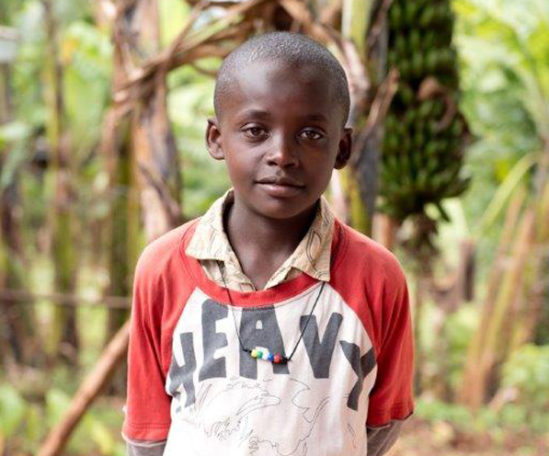 Wambua N.
When Wambua came to the Children's Home in 2013, he was just under four feet tall and weighed 42 pounds-underweight and barely within the minimum percentile ranking for height. His father is mentally challenged, and his mother travels a long way to Nairobi where she works to support the family. Wambua and his two siblings live with their aging grandparents.
Before coming to the Children's Home, Wambua was missing school constantly and at risk of dropping out. After several years with Kenya's Kids, the difference is remarkable. His grades in school are better every term, and his health has improved considerably because of the balanced diet and medical care he receives at the home. Wambua enjoys reading Bible verses aloud at Sunday school, praying, and singing.
THE STAFF
In the U.S., the Kenya's Kids Leadership team is supported by a board of directors and many volunteers, all of whom donate their time to the administration of Kenya's Kids. In Kenya, home managers and loving staff ensure the well-being of our children.
The Manager of the Mbooni Children's Home is Reverend Benjamin Kamende and his wife, Esther, who are widely known in the Africa Inland Church (AIC). Rev. Kamende has been a respected Pastor and leader in the AIC Children's Homes throughout Kenya for more than 30 years.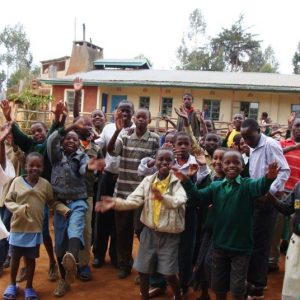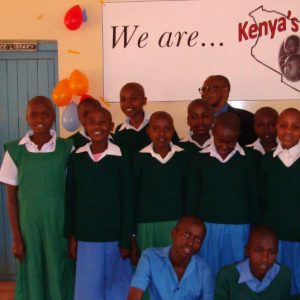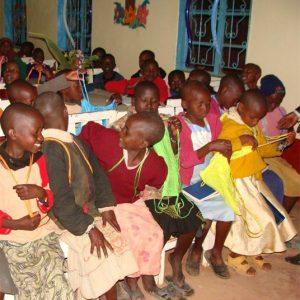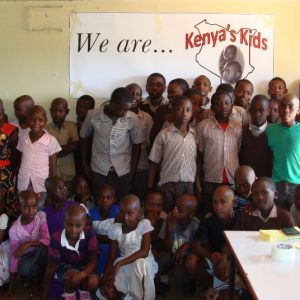 THE SPONSORS
Kenya's Kids has more than 160 committed sponsors, including individuals, families, businesses, foundations, and several churches. To fulfill our mission, we are continually working to attract individual, church, and corporate sponsors. As we grow our community of sponsors, we can reach out to more children and families in need of our care. Sponsorship levels vary from support of a single child up to assisting families in the community. Our supporters may make a one time donation toward education costs. Sponsors have the opportunity to personally contact the children or families they support by letter.
SPONSOR SPOTLIGHT:
Scott and Sharon Rankin Telford, Pennsylvania
As personal and corporate sponsors of Kenya's Kids, my wife Sharon and I have had many opportunities to help Children around the world.
We have teamed up with Kenya's Kids because we believe in their mission. We also have a heart to help the children of Kenya.
Kenya's Kids understand the culture, which allows them to find the best solutions for the children with housing, food, education and life in general. They can be trusted to work with the Kenyan people on the ground to create sustainable solutions.
They also bring in teams from the USA to help minister to the children; in so doing, it allows for the children to interact with people who care about them and support them.
We trust and depend on Kenya's Kids.
Scott & Sharon Rankin